Ischia Car Service is one of the oldest passenger transport companies on the island of Ischia, founded in 1999.
Our mission, vision and values revolve around one particular aspect: the market. We nurture the relationship with our clients and not only do we pay attention to their problems and complaints, but we also try to anticipate the needs and desires, in order to provide better, faster and innovative solutions.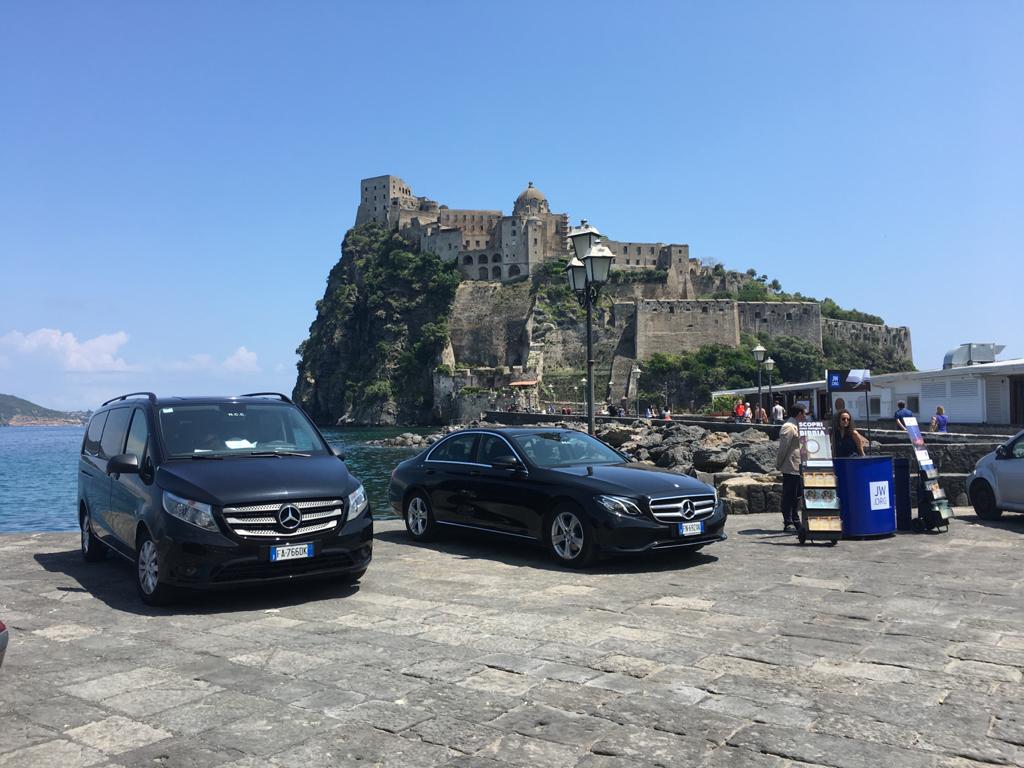 Extraordinary Experiences
For our customers we organize exclusively individual transfers, the customer will always have a car or a Van just for him and not shared with other people.
Since its origins, Ischia Car Service has always guaranteed its customers an individual and exclusive transfer at affordable prices, having our cars both on the island of Ischia and on land.
Our company is also known for its excellent guided excursions.
These include the Tour of the Island of Ischia, Naples and Caserta, Pompei and Vesuvius, Naples and Campi Flegrei, Sorrento, Positano, Amalfi and Ravello, Rome, Bari and Alberobello, Tour of the Island of Procida, Tour of the Island of Capri.
How to reach Ischia Car Service
We are located in Ischia, precisely at Ischia Porto, a few minutes' drive from the port of Ischia. We are also able to provide for last minute customers who have not booked in advance. In fact, it will be sufficient to send a WhatsApp message and in a few minutes the car will be with you to accompany you to the location of your choice.
WHAT ARE YOU WAITING FOR?